An Intermediate Mindful Modern Calligraphy program for those who are past the beginner level of pointed pen calligraphy and want to...

✍🏼 Develop their own unique STYLE
😁 Upgrade their SKILLS with engraving, flourishing, composition and digital
⌛️ Turn their passion and skills into PROFIT

'Kimmunity Intermediate' is THE ONLY program to tap directly into our 14+ combined years of professional calligraphy and business expertise.

You've developed a passion for Modern Calligraphy...
↓
You know the basics of forming letters and words with a nib and penholder,
↓
And now you want to take it further,
↓
But you don't know how to create a unique style,
↓
You're struggling to grow a calligraphy brand online,
↓
Attracting paying clients seems hard,
↓
And the business side of things feels overwhelming,
↓
Here's how we can help you solve those...

At Kimmunity Intermediate, we help Modern Calligraphers:


• Build their own style
• Start a profitable business
• Discover current opportunities in calligraphy


...without the headache of working it out on their own.


...plus more!

A Proven Process That's Generated 6 Figures Into My Business!


👉🏼 Develop a strong personal brand online

👉🏼 Learn new and profitable ways to create calligraphy
👉🏼 Engage with prospects and clients the right way

Kimmunity Intermediate includes:

Lifetime Access To The Video Course with Over 30 Lessons!

Fortnightly Live Q&A Group Masterclasses!
This is an exclusive group only for Kimmunity Intermediate students where you get your biggest questions answered live on Zoom!

Access To The Private Kimmunity Intermediate Facebook Support Group!


Our private community is where you receive inspiration, support and ideas from like-minded individuals

who share the same interest/passion!

It's a safe platform that gives you motivation, where you can share your wins, celebrate how far you've come, ask your biggest questions, download resources and build fruitful connections.


Check out some of the amazing work of our intermediate students: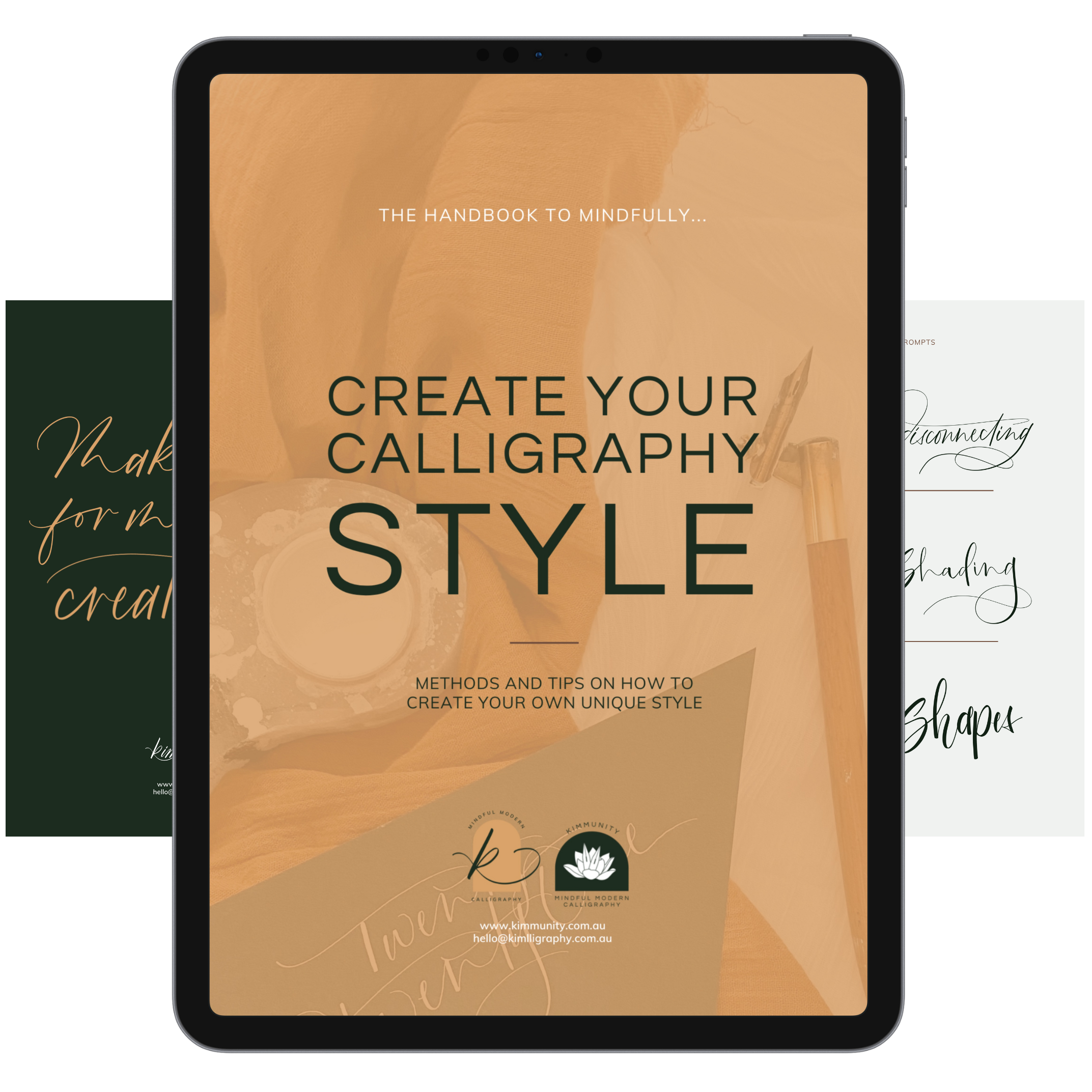 Included is our 21-page digital handbook with the exact steps and methods to create your own unique style in Modern Calligraphy.


MEET YOUR MENTORS!


Discover How Husband-Wife Duo Kim and Mark Have Helped Hundreds Of Calligrapers Go To The Next Level & Turn Their Passion Into Profit

!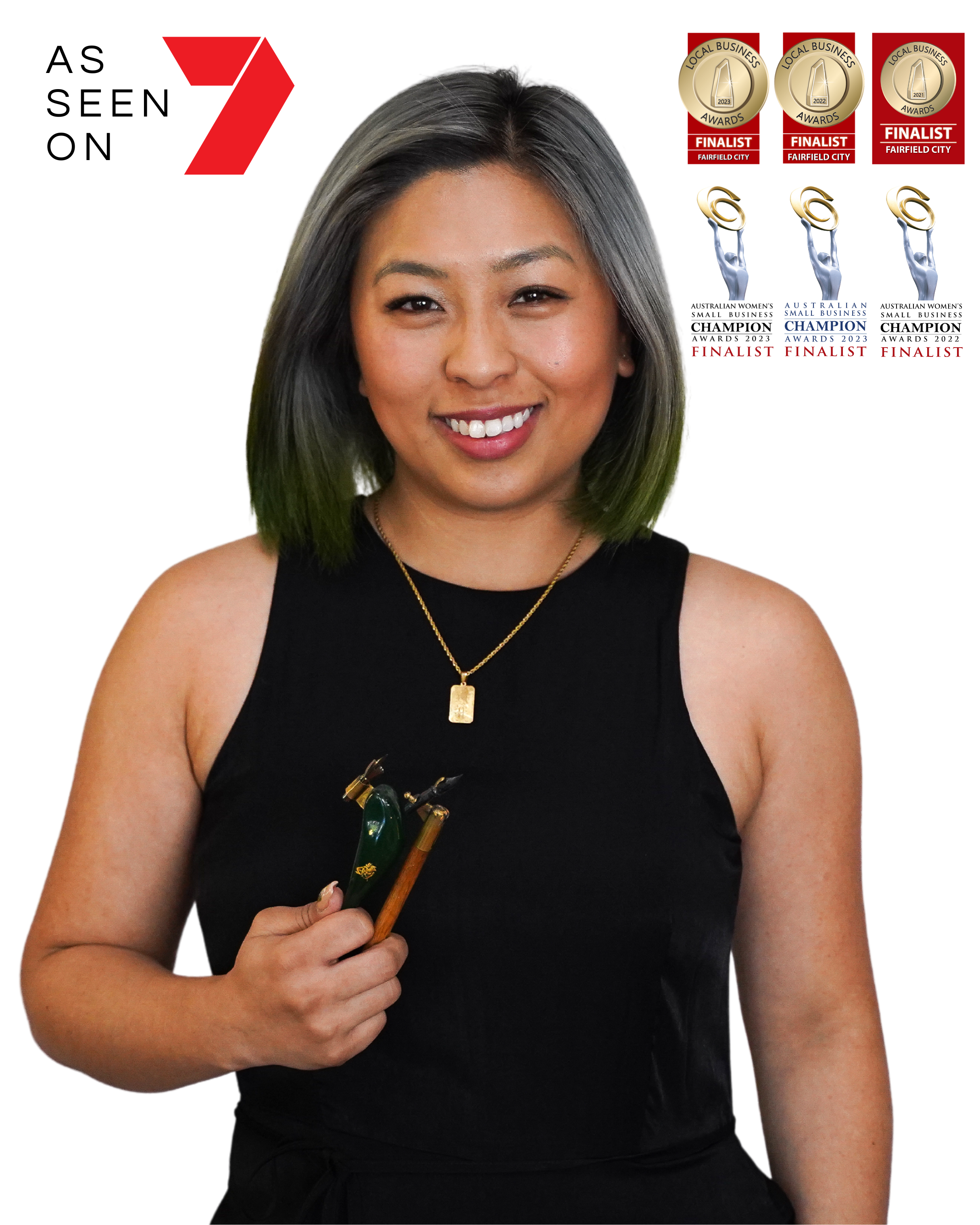 Kim Tran-Flores is an unexpected artist with an approach to beautiful writing. She advocates 'me-time' and is the creative director of Kimlligraphy - a high-touch service and educational platform that gives brands and individuals the gift of Mindful Modern Calligraphy.

Kimlligraphy is the 2023 Fairfield City Women's Day Award winner.

In 2022, her business was highlighted on Channel 7 during Kochie's Business Builders' segment as part of her brand ambassadorship with Vistaprint Australia's Vista Collective.

In 2022/2021, Kim's work was featured in Typism's books that showcases some of the best lettering artists from around the world. 

Kim has worked with national and global brands like Tommy Hilfiger, Meta Inc. (Facebook), Tiffany & Co. and Westfield. She has been a guest speaker on the topics of women equality and mindfulness practice.

Kim's mission is to help busy women reduce stress, receive the gift of the present moment and boost their creativity. 

In a world of mass production, she's also determined to skyrocket your brand loyalists via personalisation.

Achievements:
2023 Fairfield City Women's Day Award (WINNER)

2023, 2022 Australian Women's Small Business Champion Award (FINALIST) 

2023 Australian Small Business Champion Award (FINALIST)

2023, 2022 Local Business Awards for Most Outstanding Specialised Service (FINALIST)

2023, 2021 Local Business Awards for Business Person Of The Year (FINALIST)

2021 Local Business Awards for Most Outstanding Education Service (FINALIST)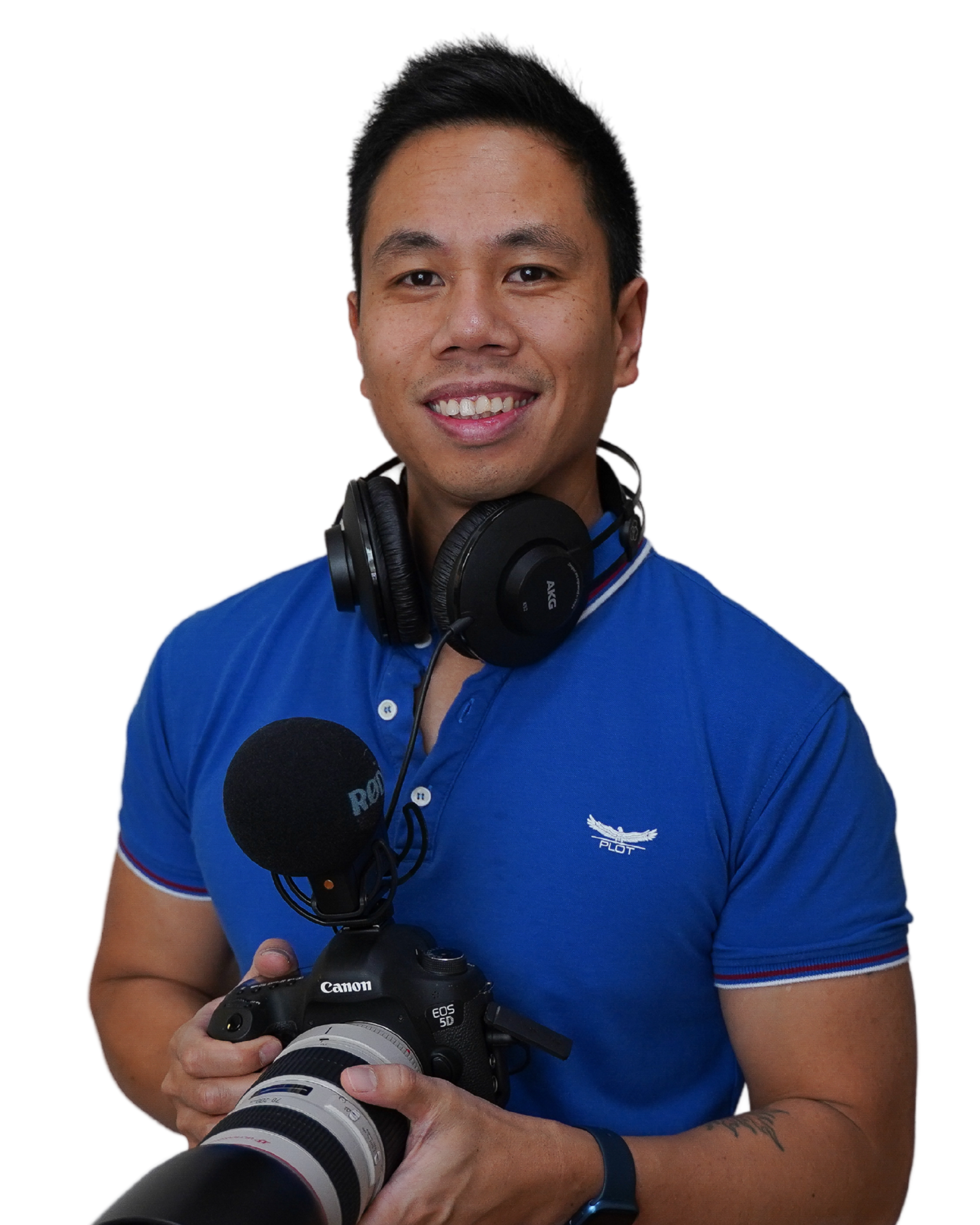 Mark is the creative director at Kimlligraphy. He also partners with business leaders as the creative strategist for their digital marketing needs in his agency, Falcon Creative.

He believes in the power of storytelling and spends a lot of his time creating videos.

Mark provides creative digital marketing solutions for small businesses and mid-level companies in the service industry so they can develop a unique brand identity, increase sales, strengthen their company's reputation and digital visibility.
To date, Mark has delivered over 50 digital marketing workshops to hundreds of entrepreneurs.
Mark loves spending time with his wife Kim and 5-year old son Hendrix, finds writing in 3rd person a bit awkward and released a new album titled 'Spin' in 2023 on Spotify, Apple Music and other music digital platforms.

CLIENTS WE'VE WORKED WITH:

Over $5,000 worth of value for a super affordable price!

Choose from 2 options below:

(Figures in AUD)

SPOTS FOR OUR INTERMEDIATE PROGRAM ARE FOR A LIMITED TIME & INVITE ONLY!

If you've come this far, we've assessed your level of skill and given you this opportunity to join...This is a limited time offer - join now!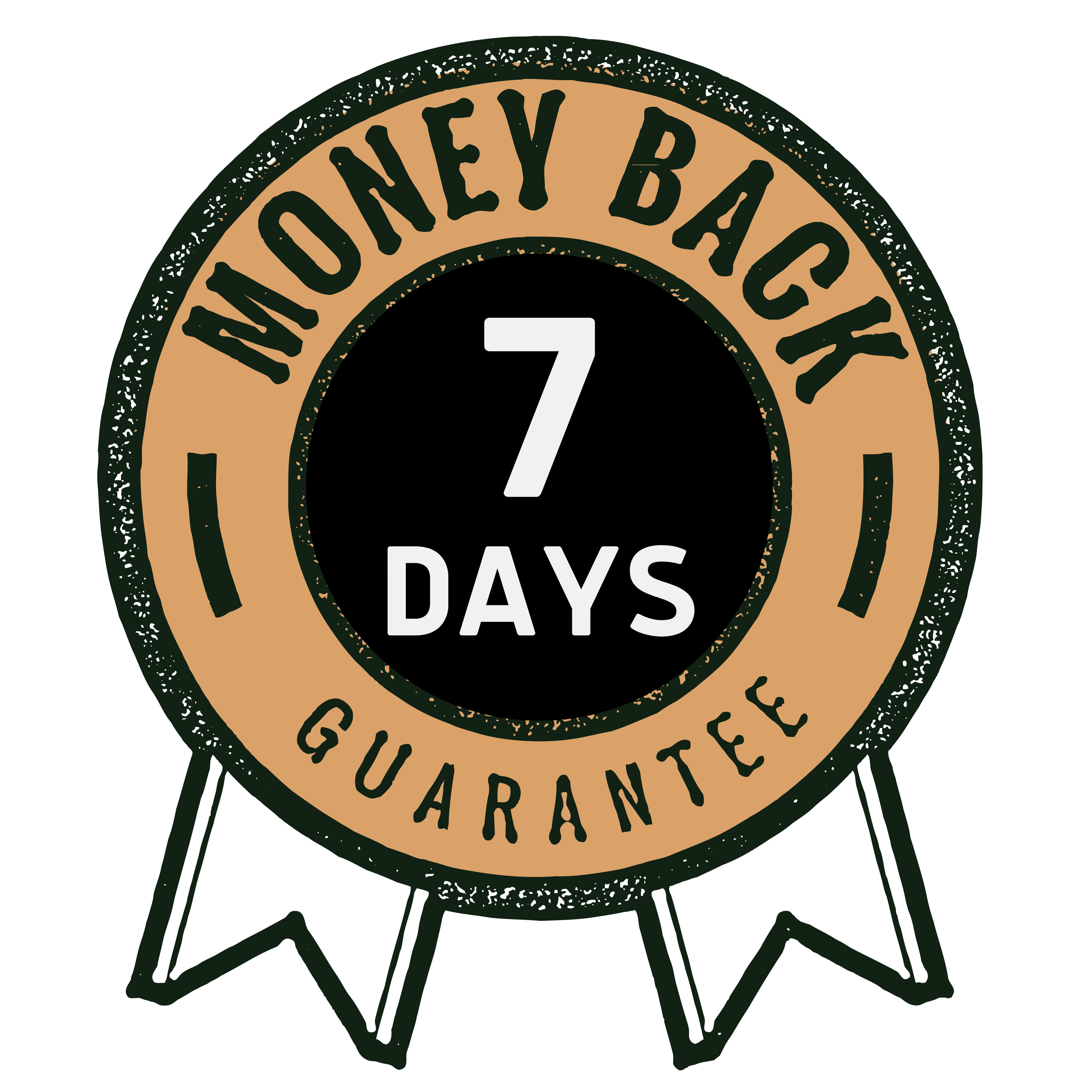 Still on the fence?


We also include a 7-Day money-back guarantee so you can rest easy that this is the right choice.

* Conditions apply

Would It Be Worth It?
↓
If All This Did Was...


...teach you the exact steps to impress your friends and family with your calligraphy, 'wow' your social media followers by having the creative (and profitable) skills that only the top calligraphers possess and build a personal brand that attracts business from the brands you love?


...if you said 'yes' then this is the opportunity we're giving you...
READY TO JOIN?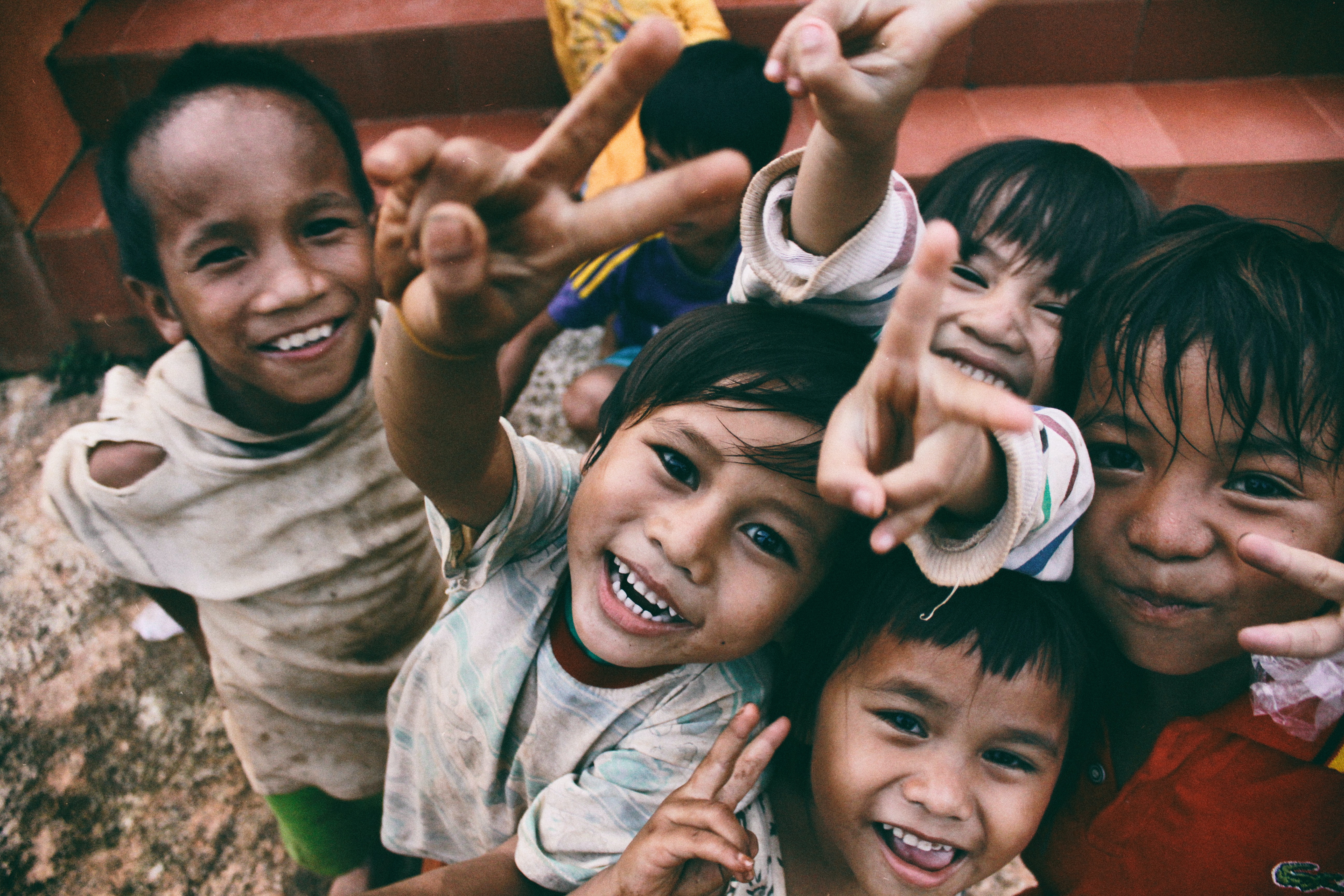 By joining Kimmunity, you're also helping the rescue and care for child victims of human trafficking especially disadvantaged young women.
Through our chosen charity, Blue Dragon, 100% of our monthly donations will also help them build self-esteem, self-confidence and realise their potential while creating long-term change for a better world.
300+ Kimmunity students and growing!!!

MORE QUESTIONS? SEE ANSWERS!
Q. Can you explain what the 6-month program means?
A. From what we observed, 6 months is a good timeframe to nurture those who are looking to profit from calligraphy and develop their unique style, etc. You will receive 6 consecutive months access to our fortnightly masterclasses. However, you get lifetime access to the video course and private Facebook group!
Q. How long do I have access to the video course?
A. Lifetime access for as long as the program exists!
Q. I don't have a calligraphy business yet but planning to start one. Can I get started with this?
A. Absolutely! You can begin my upskilling yourself in other techniques of calligraphy like uncovering your own style, flourishing, engraving, digital, etc. The best part about the business modules is they will open your mind to the many opportunities out there for your calligraphy.
Q. Can other lettering artists benefit from this or is this only for calligraphers?
A. The principles we teach apply across the creative lettering community. So if you're looking to learn new techniques, perhaps even uncover your style or learn new styles and create a profitable business, then this is for you!
We do recommend that you already understand the basics of forming words and letters using pointed pen calligraphy.
Q. Do you offer a program for beginners who simply want to learn and get started with Modern Calligraphy?
A. Yes, we do! Head over to kimmunity.com.au
Q. I'm mainly self-taught and have a semi-professional calligraphy business. Will this help me?
A. Yes! It's one thing to grow our creative skills and another to grow a profitable business. What makes this program unique is it's specific to starting and growing a calligraphy business. We do recommend that you already understand the basics of forming words and letters using pointed pen calligraphy.
Q. Can I join if I'm only interested in the business side of things?
A. Kimmunity Intermediate was designed as the natural 'next step' for our students in the Kimmunity Beginners program. Which means besides growing a profitable business, you will receive the training to upskill in other areas like engraving, styling and digital. Think of these as incredible bonuses! You'll also make the most out of the program when you attend our live online masterclasses and ask your biggest questions around business.
Q. Do you offer 1:1 coaching?
A. Throughout the year, Kim opens up her availabilities for 1:1 coaching. If you're after personalised support, email [email protected]


Let's
grow, improve your skills and develop a nice stream of income doing something as beautiful as writing in calligraphy!


We're going to do this together...
You follow the guidelines I send you, and track your progress...


SIMPLE RIGHT?! Let's Go!
Copyright © 2022 Kimlligraphy | All Rights Reserved.