A One-Stop Modern Calligraphy program suite that...
⌛️ Saves you time
✍🏼 Educates you AND
😁 Inspires you


...A small investment for BIG results!
How would you like to create beautiful calligraphy like this?
When it comes to learning Modern Calligraphy...
↓
You lack consistency to make time for practice,
↓
You're overwhelmed with life's distractions,
↓
You don't know where to start,
↓
You don't have the right guidance, support and encouragement,
↓
You're unhappy with your skills,
↓
You can't seem to switch off from your busy life,
↓
You lack motivation and creativity,
↓
Here's how we can help you solve those...
At Kimmunity, our signature 'Calligra-Method' helps Modern Calligraphy beginners:


• Create beautiful, personalised gifts and packaging
• Start a creative outlet they enjoy
• Achieve more mindfulness in their busy life


...without needing to spend more than 15 minutes a day practising


...plus more!

A Simple & Mindful Process...


👉🏼 No experience or lettering skills needed


👉🏼 Get great results at your own time and pace


👉🏼 Go from clueless to confident in a matter of days
The Kimmunity program includes:
'All The Basics' Kit!
You no longer have to spend time trying to find the right tools and spend a lot of money on tools you might not even use! You'll receive your very own kit, personalised with your name and includes all the essentials you need to start practising as soon as it arrives!
What's included:
✅ Workbook
✅ Practice papers bundle
✅ Progress portfolio
✅ Reusable bamboo paper towels
✅ 1 x Moblique Penholder (by Luis Creations) OR 1 x Deuce Penholder (by Yoke Pen Co. suitable for left-handers)*
✅ 2 x Nibs (Nikko-G & Blanzy 2552)
✅ 1 x Sumi ink jar
✅ 1 x Breathe mantra water jar
✅ Kimlligraphy organic teabags
✅ 1 box of hand-rolled incense (NEW ADDITION!)
✅ 'Silk & Soleil' mini handmade soap pillar (NEW ADDITION!)
✅ Personalised storage box
✅ Free postage**
*Note, we teach Modern Calligraphy with a pointed pen
**Free postage within Australia only. If you require international postage, please email us at [email protected]

Access To The Video Course with Over 30 Lessons!
Learn how to do Modern Calligraphy the right way! As soon as you join the program, you'll receive access to the video course that has all the lessons and guidance you need to start practising. Lifetime access means you get to watch and re-watch the videos to improve your skills easier and faster in the right direction!
Fortnightly Live Q&A Group Masterclasses!
This is where you get your questions answered live on Zoom! Our students greatly benefit from these classes because we cover other topics like how to uncover your style and turn your passion to profit. It's also a platform to improve your skills and feel more confident so you can start creating calligraphy that you, your friends and family will be proud of!
Bonus: Mindful Calligraphy Digital Handbooks
Inside Kimmunity you will receive exclusive access to resources and downloads that will be valuable in improving your skills, inspire your creative and artistic flow plus benefit from mindfulness practice and self-care rituals!
Access To The Private Kimmunity Facebook Support Group!


Our private community is where you receive inspiration, support and ideas from like-minded individuals

who share the same interest/passion!

It's a safe platform that gives you motivation, where you can share your wins, celebrate how far you've come, ask your biggest questions, download resources and build fruitful connections.


We also run regular challenges and give away prizes! Here is a sneak preview of how we support and celebrate our students' progress and achievements online:
Want to see how we apply the Calligra-Method inside Kimmunity?
Click below for an in-depth video training:

MEET YOUR MENTOR, TRAINER & COACH


Discover How She Has Helped Hundreds Of Busy Women
Find Their Creative Flow, Be More Mindful and Start Businesses!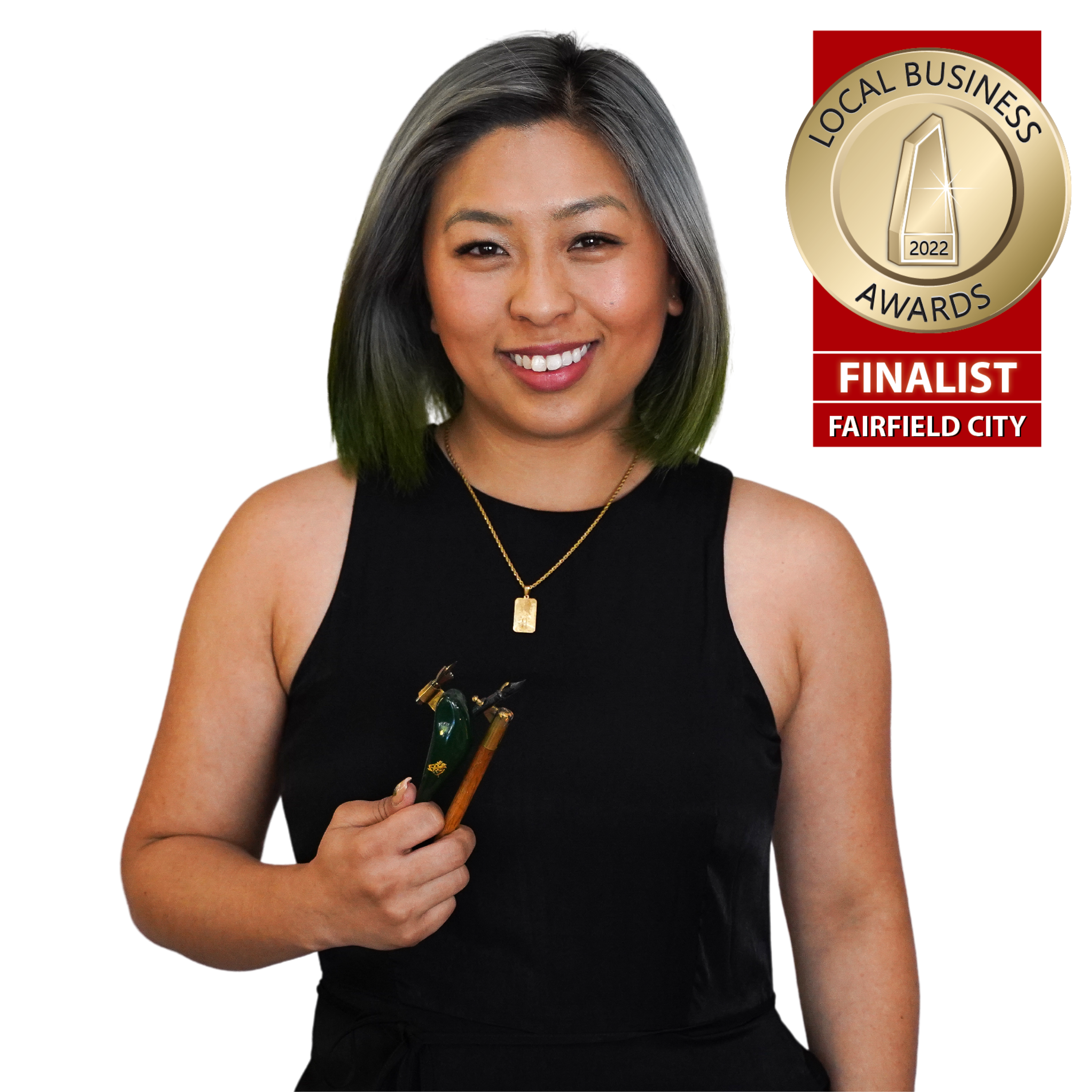 Kim Tran-Flores, CEO of Kimlligraphy is a tea drinking, Modern Calligraphy artist and 'me-time' advocating ambivert with a passion in mindfulness.
She is the co-founder of Kimmunity, a one-stop program and coaching platform to help beginners in Modern Calligraphy create beautiful, personalised calligraphy gifts without needing to spend more than 15 minutes a day of practice.
In 2022, Kim's work is featured in Typism Book 8 that showcases some of the best lettering artists from around the world. She was also featured in Book 7.
Kimlligraphy is also a finalist in the 2022 Local Business Awards for Fairfield City and also in 2021 in 2 categories (Most Outstanding Education Services and Business Person Of The Year).
Kim has worked with national and global brands like Tommy Hilfiger, Meta Inc. (Facebook), Tiffany & Co., Vittoria Coffee, Rolex and Westfield. She's a brand ambassador of Vistaprint Australia and is a sought-after speaker on the topics of women equality and mindfulness practice.
She is also renowned for her in-person Mindful Modern Calligraphy workshops for their world-class training combined with the 'Zen Zone' and a luxury experience that makes it truly unique.
Kim's mission is to help busy women reduce stress, receive the gift of the present moment and boost their creativity through Mindful Modern Calligraphy.





CLIENTS I'VE WORKED WITH:
Over $2,000 worth of value for a super low price!
You can join our 3-month program for just:
LOCK IN THIS PRICE WHILE YOU CAN - IT WON'T LAST!


Kimmunity is a
special offer
and the price will be going up soon.
Don't miss out on this incredible opportunity to receive the right support and tools – and see your calligraphy skills (and even income) grow!
We believe in our program so much that if you do not see a significant improvement in your calligraphy during your time with us, not only will we refund your money (you also keep the kit), you'll receive a 20-min private coaching session with Kim!
* Conditions apply
Still not convinced?
Watch the free webinar to see how our Calligra-Method works inside Kimmunity!

Would It Be Worth It?
↓
If All This Did Was...
...teach you the exact steps to get started and improve, giving you the confidence to create your own designs, wow your friends and even profit from having better skills instead of relying on your time and your own willpower that leads you to almost giving up...


...if you said 'yes' then this is the opportunity we're giving you...
READY TO JOIN?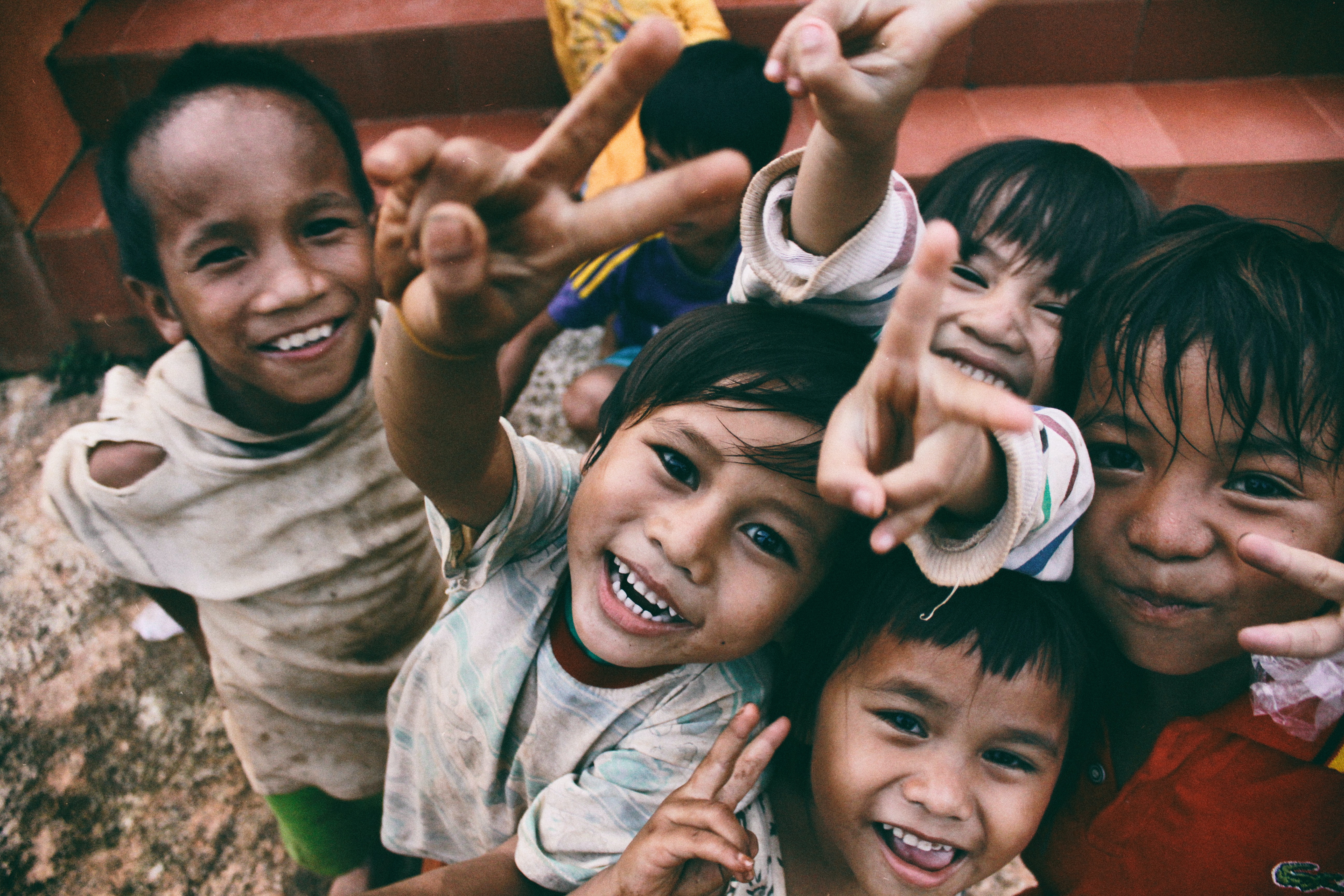 By joining Kimmunity, you're also helping the rescue and care for child victims of human trafficking especially disadvantaged young women.
Through our chosen charity, Blue Dragon, 100% of our monthly donations will also help them build self-esteem, self-confidence and realise their potential while creating long-term change for a better world.
150+ students and growing!!!
MORE QUESTIONS? SEE ANSWERS!
Q. When will I receive my 'All The Basics' kit?
A. We will package and post your kit within 2 business days of receiving your order. So normally, you should receive it in less than 5 days within Australia.
Q. Do you ship the kit overseas?
A. Yes we do (unless we face restrictions like Covid). Recently we expanded to deliver our 'All The Basics' kit to the UK, USA and New Zealand.
If you're in a different country, send us an email at h[email protected] and we'll see if we can deliver there.
Q. What kind of calligraphy do you teach?
A. We teach Modern Calligraphy with a pointed pen.
Q. Can you explain what the 3-month program means?
A. You will receive 3 consecutive months access to our fortnightly masterclasses. However, you get lifetime access to the video course and private Facebook group!
Q. I'm still unsure if this is the right program for me. Can we have a brief chat?
A. Yes! We actually encourage you to reach out and the fastest way is to private message us on Facebook.
Alternatively, you can DM Kim on Instagram.

Q. Do you offer 1:1 coaching?
A. Throughout the year, Kim opens up her availabilities for 1:1 coaching. This is for past and existing Kimmunity members or individuals who want to go from newbie to pro level fast (build their own style, turn their hobby into a career or side hustle) or for those who want the 1:1 personalised support.
Q. Can I purchase the kit only or the course only?
A. Kimmunity is a one-stop program suite specifically for calligraphy enthusiasts who want to go from clueless to confident, from beginner, to intermediate and even pro.
This means EVERYTHING in our program is designed to assist you to achieving a transformation.
Only existing Kimmunity members will be able to purchase individualised items.


Let's D
evelop Your Skills In
Modern Calligraphy, Inspire Your Creativity & Inject More Mindfulness Into Your Life!


We're going to do this together...
You follow the guidelines I send you, and track your progress...


SIMPLE RIGHT?! Let's Do This!
Copyright © 2022 Kimlligraphy | All Rights Reserved.